---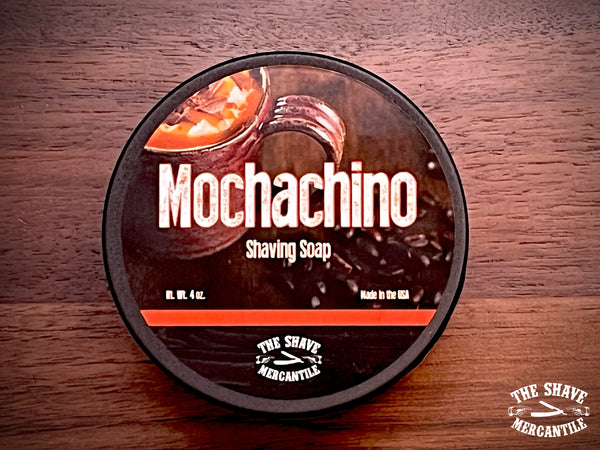 MOCHACHINO Shaving Soap - 4 oz.
---
Comfort.  Warmth.
Dark roasted coffee bean. Chocolate. Sugar. Vanilla. A drizzle of caramel.

This one is something very special.  A warm and comforting scent blend that takes you on a journey from the cafes of Italy to your neighborhood coffee shop.  With it's vegan formula, slick lather, excellent cushion, and intentional misspelling, it performs second to none.

The Shave Mercantile is proud to present to you the newest installment of our house brand shaving soaps Mochachino.
This luxury shaving soap is handcrafted exclusively for The Shave Mercantile by the "Unofficial" Soap Makers of Country Music, Music City Suds. Visit their website at musiccitysuds.com
Hand crafted in TN.
Ingredients: Stearic Acid, Water, Palm Oil, Shea Butter, Coconut Oil, Potassium hydroxide, Sodium Hydroxide, Fragrance Oil

 **Discontinue use if irritation occurs.
---
More from this collection